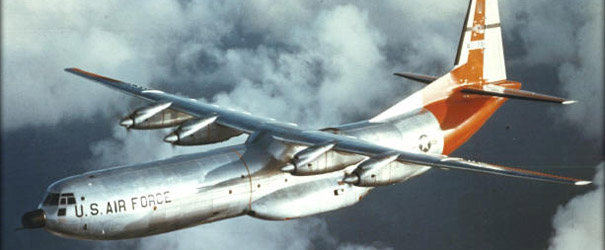 C133Cargomaster
 The C-133 (search) flight originated from Anchorage and terminated at Travis AFB Museum (search) near Sacramento (search) on August 30, 2008. It was used to haul outsize freight, dump trucks, graders and, one year, 90 school busses to remote Alaskan sites. Much of the work was on contract to the State of Alaska (search) .
Originally, its USAF serial number was 61-999; in civilian use, it was registered as N199AB, operated by Morris Carlson & Cargomaster Inc. Previously, it had been based at Travis between February and November 1960. It was retired from military service in April, 1961.
Funds are being sought to keep it flying. Two other airframes, N136AR (ex-40-136) and N201AB (ex- 62-000) have also been donated for use as spares sources. These are non-airworthy and are stored in Mojave.
- Terry Waddington